Silicone Rubber Blanket Heaters
One of our most customizable and versatile products is our silicone rubber blanket heaters. If you are wondering whether using a flexible silicone rubber heater is right for your application, read on!
Common Applications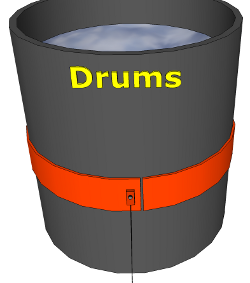 Freeze Protection – When liquids are stored outside during the colder months, it's important to keep them above their freezing point. Silicone rubber heaters are great to use on various sizes of drums, pails, and totes, or for adhering to the sides of metal condensation tanks in freezers to ensure that the liquid can drain properly.
Viscosity Control – At colder temperatures, highly viscous materials are difficult to work with. Using a silicone rubber heater on the surface of the storage tank can make these materials flow easier and can prevent blockage. These heaters are safe to use for even the most viscous materials as they will not come into contact with, contaminate, or scorch the product.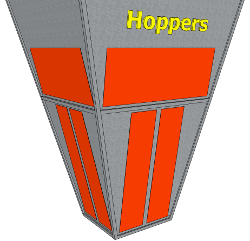 Bridging and Corrosion Prevention – Large hoppers and storage tanks can experience bridging and corrosion when condensation builds up on the walls. Our silicone rubber heating blankets can be easily applied to the metal walls to keep the surface above acid and moisture dew points, and are ideal for use on electrostatic precipitator hoppers, baghouse hoppers, and material and dust-collector hoppers.
Enclosure Heating – Electronic device enclosures will experience condensation that can destroy electronic equipment. ATMs, traffic signal control boxes, and electrical power control panels are just some of the many electronic devices that need condensation protection. Our silicone rubber heaters can be vulcanized onto a metal mounting plate and can include an ambient-temperature-sensing thermostat to prevent condensation buildup in these enclosures. These enclosure heaters can also be used to prevent condensation in display cases so customers can have a clear view of your product.
Low-Temperature Ovens – When materials that have been painted or cleaned need to be dried on a conveyor belt, silicone rubber heaters can be used to create a low-temperature oven. This method can also be used to pre-bake materials or remove any condensation that may exist on the surface.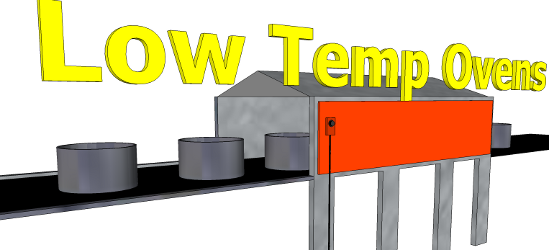 Specifications
Temperature – The maximum temperature these heaters can withstand is 450°F. At higher watt densities, the heater can reach well above this temperature, but it will be damaged. That's why we recommend including built-in variable or static thermostats. These thermostats are bonded to the silicone heater surface in a protective enclosure to prevent damage from repeated use. We can also embed thermocouples in the heating blanket to be connected to a external control.
Size – Currently, we can make silicone rubber heaters in sizes from 1" × 1" to 38" × 98". If you are looking to heat irregular shapes, chances are we can make a heater for you! Just send us your design ideas and drawings at info@oemheaters.com or give us a call at (866) 685-4443, and we can get you a quote on your built-to-order flexible silicone heater.
Voltage and Wattage – The highest rated voltage we produce in silicone rubber heaters is 480 volts. Custom voltages are available for both AC and DC power sources. The size of the heater and whether or not a built-in thermostat is included in the construction determine the maximum number of watts your heater can be built with. We generally do not sell or make heaters over 5 watts per square inch because the heater will get too hot and fail quickly.
Attachment – Our silicone rubber heaters can be built with a pressure sensitive adhesive (PSA) backing, which will bond to practically any surface and hold at temperatures up to 300°F. RTV adhesives can also be applied to bond your heater to a surface and will hold at temperatures up to 500°F. We can also attach mechanical fasteners to wrap the heaters around an object. Some common types are eyelets with lacing cords, Velcro hook-and-loop, and metallic fasteners with springs.