We will be closed Monday and Tuesday, December 24th and 25th, and December 31st and January 1st, 2019, for the holidays.
We will also be closed on Friday, December 28th for inventory.
Construction
Foil heaters are not available for online purchasing due to the numerous possibilities for custom heater configurations. Please call us at (866) 685-4443, e-mail us, or fill out a contact form to request a quote or place an order.
Type A: Self-Adhering, Flexible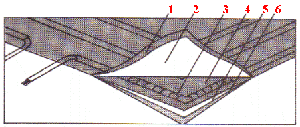 Aluminum foil
Adhesive
Element
Aluminum Foil
Adhesive
Release paper
Type B: Mechanically Fastened, Flexible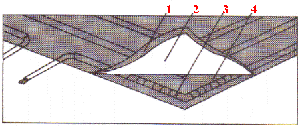 Aluminum foil
Adhesive
Element
Aluminum foil
Type C: Mechanically Fastened, Semi-Rigid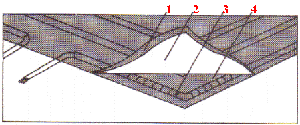 Aluminum foil
Adhesive
Element
Aluminum sheet, .025" thick