Accessories » Thermocouple Fittings for Air Process Heaters
Thermocouple Fittings for Air Process Heaters
This fitting screws onto the outflow end of a compatible air process heater and allows for insertion of a thermocouple, which, along with a PID controller, forms the temperature control system.
Measurements and Assembly
Refer to the illustration and table below for measurements. This illustration also shows how the fitting and thermocouple are installed.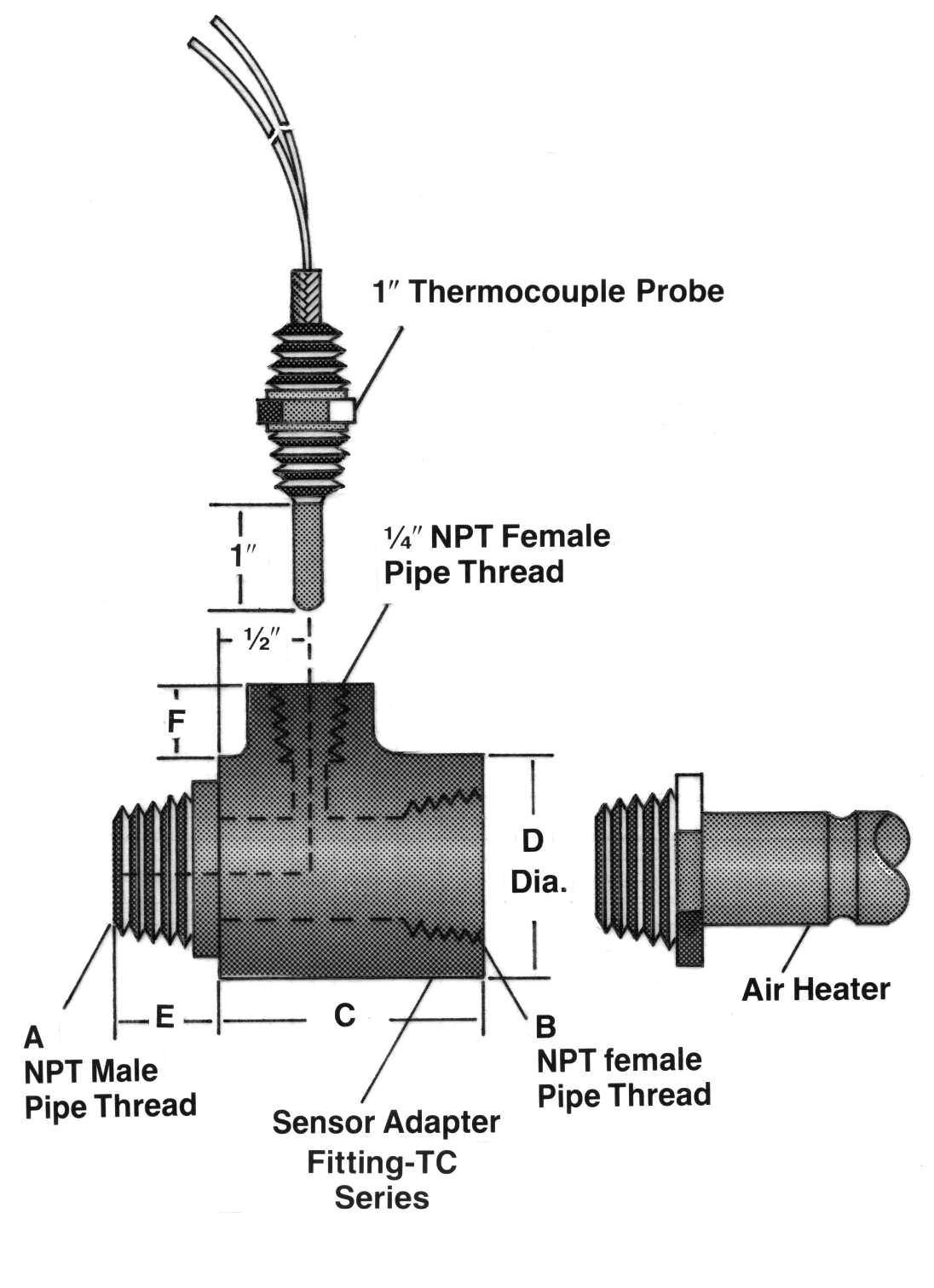 | | | | | |
| --- | --- | --- | --- | --- |
| | TC-5 | TC-75 | TC-1 | TC-125 |
| A & B | 1/2" NPT | 3/4" NPT | 1" NPT | 11/4" NPT |
| C | 13/8" | 11/2" | 13/4" | 2" |
| D | 11/8" | 13/8" | 15/8" | 2" |
| E | 0.562" | 0.625" | 0.687" | 0.719" |
| F | 9/16" | 7/16" | 3/8" | 1/4" |
| Compatible heaters | 5/8" Standard; Pure Flow. | 3/4" Standard. | Heavy-Duty. | 11/4" Standard. |